TT61101BL12 Closed cell EPDM Durafoam black tape (Premium)
SKU: TT61101BL12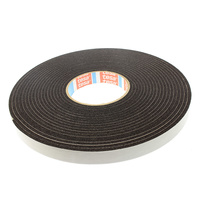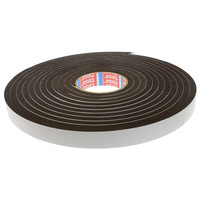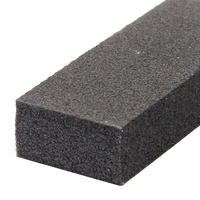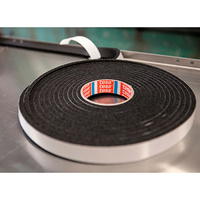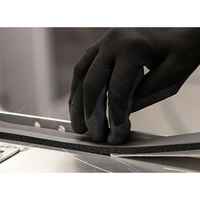 Closed cell EPDM rubber black Durafoam tape
---
Description
TT6110-EPDM-Durafoam. Available in widths of 6mm-1331mm.
Features
Closed cell EPDM Durafoam tape with an aggressive bonding acrylic adhesive.
High strength polyester interliner provides high dimensional stability which makes it ideal for die-cutting and has good compression strength and a low compression set.
Non toxic and flame retardant (FMVSS 302) and is compatible with silicones and various types of plastics.
Excellent ozone and UV resistance
At 10% compression you received 100% water tightness
Complies with automotive industry standards and is resistant to weathering and high temperatures (-40 to 105 C continuous).
Mostly used in exterior applications like electrical enclosure and cabinet sealing air-conditioning units and industrial access door and hatch sealing at work, domestically or on marine vessels.
Applications
Sealing electrical enclosures and switch cabinets.
Sealing exterior and interior lighting.
Sealing industrial access doors and hatches.
Sealing hatches on boats.
Sealing domestic and commercial glazing systems.
Brochures