4965 Double sided transparent filmic tape 50 metre tesa®
SKU: TT4965TP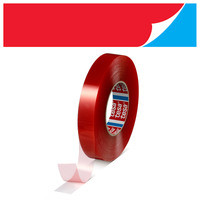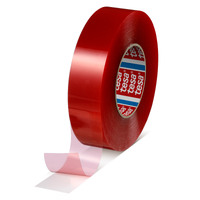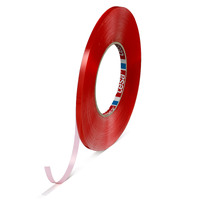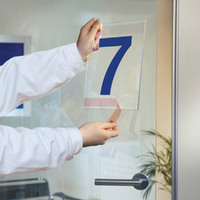 ---
Description
TT4965TP - 50m tesa Premium polyester tape, suitable for most demanding applications such as heavy stress, high temperatures or critical substrates.
Applications
tesa® 4965 is ideal for demanding applications and is suitable for outdoor use.p>
For attaching small objects to glass
For fixing to transparent and translucent materials
Ideal for lightweight signage mounting
For mounting of ABS plastic parts in the car industry
Product Features
High initial tack and very high adhesive strength on smooth, solid surfaces such as glass, tiles, wood and most plastics
Extra-thin and transparent (invisible)
UV-resistant and suitable for outdoor use
Colour: Transparent
Thickness: 205 µm
Roll length: 50 metres
Product Attributes
Thin performance bonding and mounting tape, created especially for highly demanding industrial applications
Exceptional bonding performance on critical surfaces and rough materials
Excellent holding power at elevated temperatures and high initial adhesion power.
The modified acrylic adhesive offers very good resistance to ageing and humidity as well as excellent resistance to chemicals and softeners.
The double sided tape is able to withstand temperatures of up to 200°C for short periods of time and has a long-term resistance to temperatures of up to 100°C.
Recognised according to UL standard 969. UL file: MH 18055
Fulfils all requirements of DIN EN 45545-2 R1 and HL3, the highest hazard level.