4169 Floor marking tape tesa® Red
SKU: TT4169RD50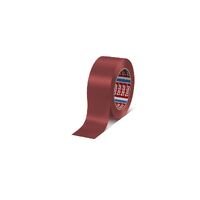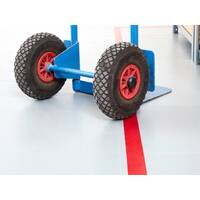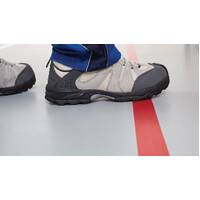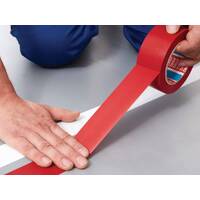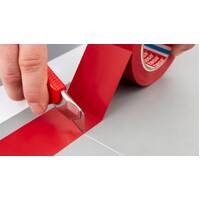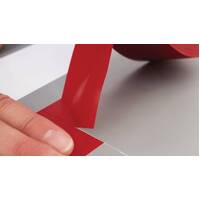 ---
Description
Description
tesa 4169 PV3 marking tape is UV resistant and due to the thick backing it is able to withstand high mechanical stress. It is perfect suitable for permanent marking applications.
Main Applications
Marking of working areas e. g. in factories and warehouses.
Guiding lines for mark sensitive vehicles e. g. transport robots.
Marking of parking spaces and gangways in offices, hospitals, at fairs etc.
Technical Data
Backing material: Soft PVC
Total thickness: 180 µm
Type of adhesive: Acrylic
Adhesion to steel: 1.8 N/cm
Elongation of break: 200%
Tensile strength: 30 N/cm