Vertical sliding window
SKU: WV000620664-5990VS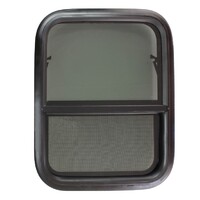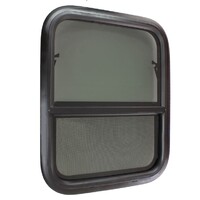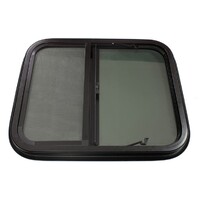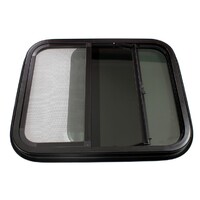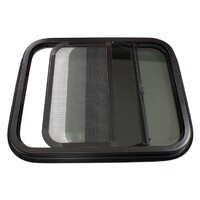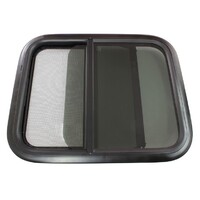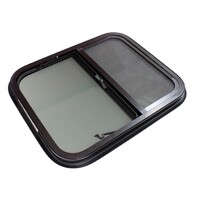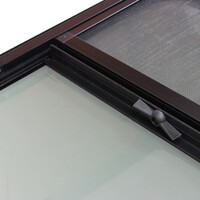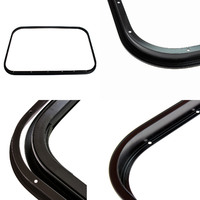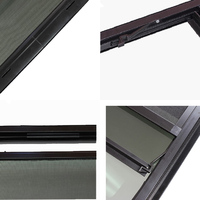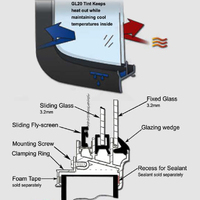 ---
Description
IRS 5900 Series Vertical Slider is designed to provide you with the very best quality, ease of install and operation.
Features
Options available include fixed, horizontal, or vertical slide and exit windows
Easy to use, robust mechanism, with easy-grip handles
Smooth aerodynamic low profile rv windows
Frames & screen colour matched
Solid aluminium window construction
Wall thickness: 2mm - 57mm
Tempered safety glass
Dark tint GL20 UV protection
Water egress design
FMVSS 49CFR 571.205
ANSI Z26.1
Applications
Recreational vehicles
RV Caravans
Portable accommodation
Horse transport trailers and motorhome
Truck sleeper cabs
Caravan window replacement
4 X 4 camper trailers
Trade canopies
Camper vans
Automotive applications
Caravans
Dimensions
The window is designed for cut out size
447mm x 546mm
Radius corners: 81mm
Material
Solid aluminium construction
Included
Window
Clamping frame
Fixing screws
Clamping rings
Each clamping ring size can accommodate two wall thicknesses. For example, the 2mm & 56.5mm clamping ring will accommodate a 2mm thick wall. Simply flip the ring to accommodate a 56.5mm wall.
Window accessories
Delivery timeframes
Delivery from our Brisbane office. Please allow 2 days
Delivery from our Perth office. Please allow 12-18 days.
Pickup available
Pickup available from our Brisbane office. Please allow 2 days lead time.
Pickup available from our Perth office. Please allow 10-16 days lead time.
Installation
It is highly recommended that your window be fitted by an authorised and reputable installer to be covered under our warranty guidelines.
This will help minimise any issues that may arise, mainly water leaking, due to incorrect installation. We also suggest using the Tesa tape and adhesive sealant accessories listed above that will enhance the secure fitment of your new window.
Warranty
Our windows come with a 1 year warranty
Please note: incorrect installation will void your warranty.
---
Datasheet
---
You May Also Like
---
Others Also Bought